27th of May 2009
Sarrah Ben M'Barek wins Jan Ritzema Bos Award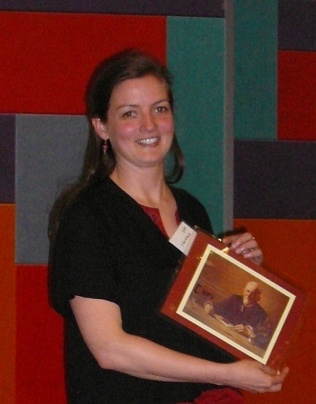 On May 25, Sarrah Ben M'Barek of Plant Research International has won the first Jan Ritzema Bos Award. This award is established by the Royal Netherlands Society of Plant Pathology (KNPV) to honor het best afternoon presentation during the KNPV spring meeting Fast Forward – forty years of 'Gewasbescherming'. Her presentation, titled 'Outstanding: The dispensable chromosomes of Mycosphaerella graminicola' was the best, because scientific research was explained clearly to a broad audience. Ben M'Barek is PhD student in the PRI unit Biointeractions and Plant Health. A monetary prize of thousand Euros comes with the award.
KNPV, young and international
The KNPV aims to stimulate the cooperation between crop protection research, education, consultancy, policy making and industry. To achieve this, the society organizes meetings, sponsors projects, and issues – already for forty years – the national journal 'Gewasbescherming'. The KNPV specifically wants to attract young people to the field of crop protection, including international students.
Jan Ritzema Bos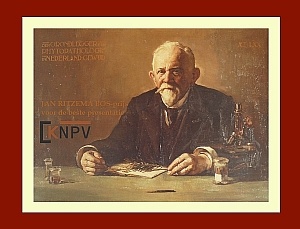 Jan Ritzema Bos (1850-1928) is one of the persons who founded the KNPV in 1891 en was society president for many years. He was editor of the 'Tijdschrift over Plantenziekten', which later became the European Journal of Plant Pathology, and contributed to this journal with several hundreds of articles. Next to that he was director of the Phytopathological Laboratory Willie Commelin Scholten in Amsterdam and director of the Plant Protection Service. He was professor at the University of Amsterdam and later in Wageningen. He can be regarded as founder of plant pathology in the Netherlands and therefore he is honored by this new award that bears his name.
For higher resolution pictures click here and here.